Mechanical processes are a key part of everything relating to powder and bulk material for processes in almost all material-converting industries. Traditionally, they are also an integral part of the recycling processes.
Dr Eric Maiser, head of Competence Centre Future Business for the VDMA, is otherwise known as The Mechanical Engineering Industry Association, and other recognised specialists in this area, took part in a recent study which demonstrated that they now extend far beyond recycling. The result of this study outlines a megatrend for mechanical and plant engineering – the Circular Economy 4.0, which is why POWTECH events around the world increasingly meet this challenge by providing a process technology innovation forum for the Circular Economy.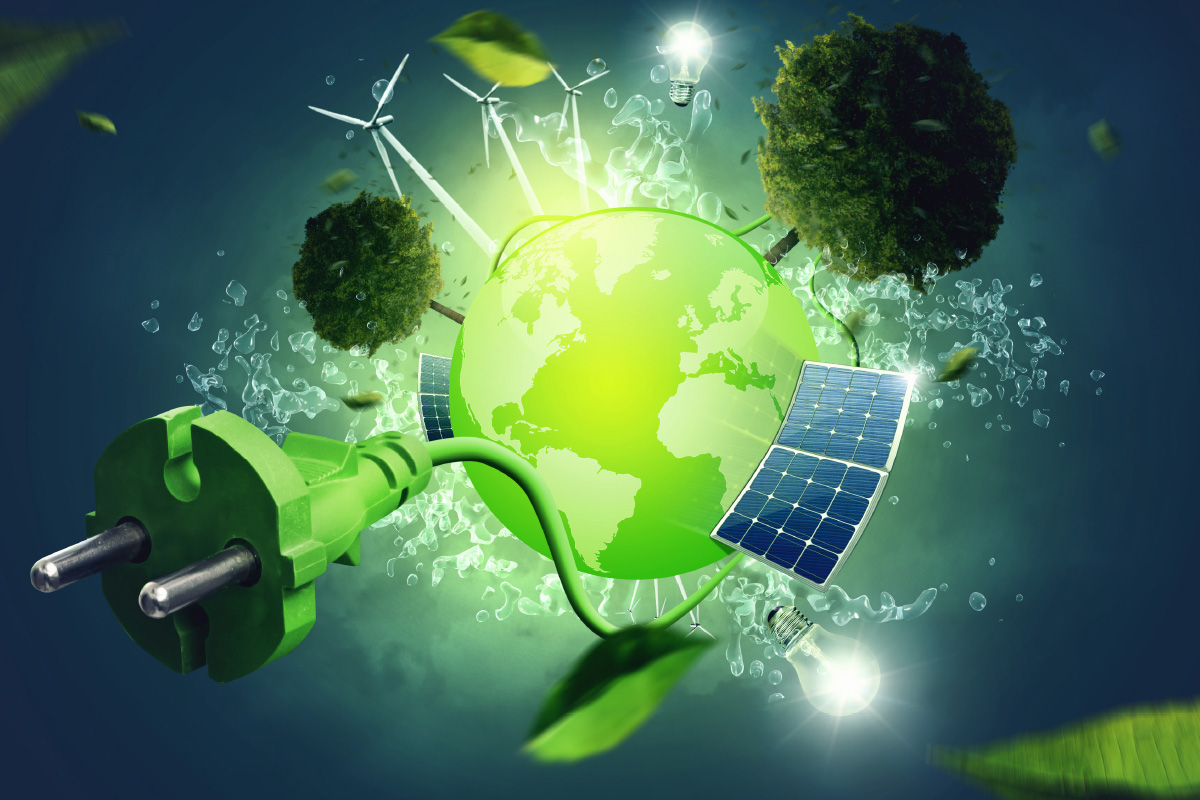 The facts are there for everyone to see: the amounts of global waste are increasing, resources are dwindling and there are alarm signals over our carbon footprint.
That is why the concept of a Circular Economy is becoming increasingly important – for society and politics as well as for companies in all industries. Apart from ensuring the correct material flows in nature, this concept extends the use process for products and ensures extensive recycling.
"This goes far beyond pure recycling," said Dr Maiser. "Reduce, repair, reuse, refurbish are all important steps even before material becomes waste. Digitisation is a tool that can support and accelerate the implementation of this vision." The Circular Economy is doubly relevant for mechanical and plant engineering companies because they take the role of both customers and solution providers.
"The circular economy is extremely important for all companies, not only from the point of view of energy and resource efficiency, corporate social responsibility and climate protection," explains Frederike Krebs, consultant for technology, the environment and sustainability in VDMA's European office. Dr Krebs, who is also VDMA's co-ordinator for circular economy, said: "It is also essential that sustainability makes economic sense. Conserving resources makes companies less dependent on volatile raw material markets and reduces costs." Although there is enormous ecological and economic potential in the circular economy, these are not being fully exploited today, according to many experts.
The key hurdles
Prof. Dr. Anke Weidenkaff, managing director of the Fraunhofer Institute for Recycling and Resource Strategy IWKS in Germany, said: "So far, only 14 per cent of the raw materials used in industry are recycled materials (recyclates).
"The possibilities of repairing, reusing and reprocessing materials are still not being exploited enough. This is especially true for plastics and material composites or electronic waste. New technologies such as self-healing, extraction and sorting processes can bring significant improvements to the field.
"However, there are still many hurdles, such as the lack of scalable process technologies, quality standards for secondary raw materials and excessive costs."
Pallmann offers a good example of where this works well in the systems they have in place for processing car batteries. These batteries have an average lifespan of only 3.5 years, so the segregated separation and proper disposal of pollutants plays a key role.
With an average weight of 15kg and a recoverable lead content of approximately 55 per cent, the recoverable amount of lead for Germany alone adds up to over 100,000 tons per year. This amount of lead is kept in circulation by recycling. The acid is collected and processed, the plastic housings are shredded. The polypropylene or polyvinyl chloride obtained are regenerated and used as secondary raw materials. Digitisation can become a catalyst for the Circular Economy.
With Industry 4.0 and Big Data, there are now many opportunities for improving the circularity of products throughout the value chain. For example, when collecting, processing and marketing data on the composition of secondary raw materials or when supply and demand are brought together via an automated market and logistics platform.
"Digitisation creates incentives for companies to participate and can be a driver," said Dr Maiser. "A co-ordinated digitalisation offensive could inspire all players. Hardly any environmental lead market benefits as much from digitalisation as the Circular Economy.
"It can become the decisive instrument for spreading and accelerating the circular economy and for new opportunities through new business models."
An image of what the circular economy could look like in 2030 in terms of mechanical and plant engineering was the subject of the study "Circular Economy 4.0" published in 2019 by VDMA Future Business in co-operation with the Fraunhofer Institute for Systems and Innovation Research ISI. This study focuses on the possible developments with a focus on mechanical and plant engineering and uses them to distill four scenarios:
One: The "hand in hand" scenario paints an image of the Circular Economy as both lucrative and established. There is co-operation across the entire value chain which has resulted in and an almost ideal material cycle.
Two: In the "state impulses" scenario, the Circular Economy is one that depends on consumer needs but operates within a state-led framework.
Three: Consumers are even more important in the "society puts pressure" scenario: Here, the Circular Economy is driven by demand – for example, through customer requests for seals or modularised and recyclable products. The state is also shown to be slow to respond.
Four: In the "dinosaur thinking" scenario, the issue of a Circular Economy is one that has not yet achieved social acceptance, or managed to influence politics or the marketplace. There's little incentive for companies to engage without more demand for compliant products.
We can therefore expect a fundamental change for mechanical and plant engineering companies. Dr Björn Moller from Fraunhofer ISI, said: "The future Circular Economy goes far beyond today's waste and recycling industry, because the term applies to the entire value chain. This means that there will be a great need for new collaborations in the future.
"But all manufacturing companies will also have to check their business models and possibly have to turn them upside down."
The Fraunhofer Institute for Systems and Innovation Research is part of the Fraunhofer Society, Europe's largest application-oriented research organisation.
Pallmann Maschinenfabrik GmbH & Company KG is a POWTECH exhibitor based in Zweibrücken, where it develops, manufactures, and distributes size reduction machines and preparation systems.