Stuvex International NV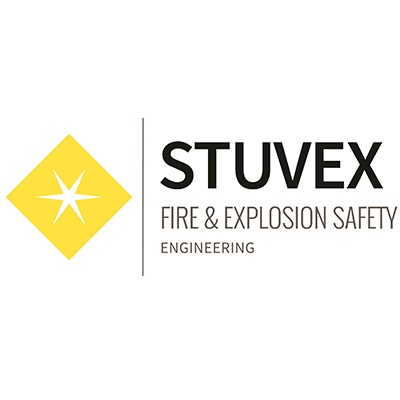 Company Name: Stuvex International NV
Company website: www.stuvex.com/en
Contact Person: Karen Van Aelst
Email: [email protected]
Phone Number: +32 3451 04 33
StuvEx is an international player in the market of explosion safety. Hard to believe that it all started back in 1975 as a small family business selling explosion-safe standard equipment. What a difference to our structure as it is now with our headquarters in Belgium (Kontich), Sales departments in The Netherlands, the United Kingdom, France and Italy. Our agents are located in Australia, New-Zealand, Japan and South-Korea.
We have customers in the sugar industry, the waste treatment industry, the feed industry and even the print industry. We protect every company from explosions and fire. Including yours.
From a single valve to full-blown explosion protection
Do you only need explosion-safe equipment? Or would you like us to protect your entire process against explosions? Either way, we are the right choice. We have years of experience dealing with different kinds of processes, so we know them through and through. A pragmatic and affordable approach, that is what we stand for. Our solutions can be:
– Prevention of fire and explosions
– Extinguishing of developing fires and explosions
– Making sure that an explosion does not spread to your other installations
– Protection of your people and the environment from the effects of gas and dust explosions
– Explosion protection and support
At StuvEx, we do more than just protect you against explosions. We also give you advice on how to use the equipment and we explain the design of the entire system. We take care of the technical risk analysis, the detailed electrical and mechanical engineering, the strength analysis, and we help you with the control of your budget. So that you can focus on your job.
If something does go wrong, we are there for you. The StuvEx intervention department is at your service 24/7.
Connect with Stuvex: