The robotics specialists, RMGroup, has announced details of a partnership with Lachenmeier, a brand of Signode, the multinational manufacturer of steel and plastic strapping.
The move will see RMGroup become the preferred supplier of stretch hood machines in the UK. The agreement means that it will also be able to provide its UK customers with service and support for the machines from its existing network of engineers.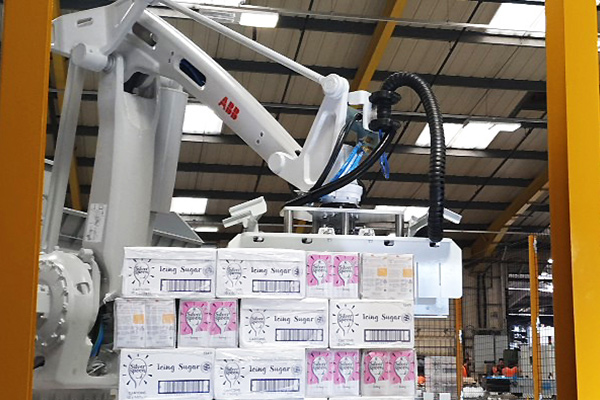 Lachenmeier is one of the world's leading packaging machine providers. In servicing a broad range of market segments and as part of Signode APT, its product portfolio includes high-quality stretch hood, orbital stretch-wrap machines, and strapping equipment, all of which are manufactured with the aim of boosting operational efficiency and profitability.
Tony Butler, key account manager, Signode APT Europe, said: "RMGroup is a young, dynamic company with a can-do attitude – a company who hold similar core values to the Lachenmeier business. We very much look forward to strengthening our ties as we move forward together."
The group has a 50,000-sq-ft factory in mid-Wales factory, where it designs, makes, and supplies a range of manual and automatic packaging machinery, packaging systems, and robotic automation.
Its customer base includes food and beverages as well as horticultural, aggregates, chemicals, and agricultural industries. The company's service packages cover a wide range of support options and can be configured to suit customers' equipment and requirements.
Edward Pugh, RMGroup's sales director, described "Lachenmeier as an "ideal partner for the RMGroup, providing us with an excellent range of stretch hooders to add to our portfolio in support of our UK customers".
He added: "With the ability to provide service and support for the machines, as opposed to Lachenmeier engineers having to fly in from Denmark, we can provide a reactive response service at very short notice, thereby saving our customers potential downtime and costs."