Dinnissen Process Technology has announced it has taken another step towards faster and smoother product flows with its new big-bag Conditioner
The company, based in Sevenum, Netherlands, has been seeking a solution to the difficult and slow process many producers find in emptying big bags.  Many users have found that the product in the bags is often lumped together, particularly, during transport, and does not flow out smoothly on emptying.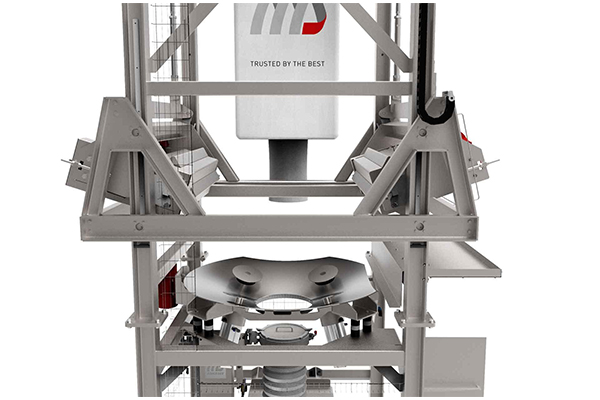 The conditioner is designed to loosen highly compressed products to ensure a  smooth and fast product flow. The innovation is said to speed-up the production process as Dinnissen Process Technology combines the conditioning and disposal of big bags in one solution.
The conditioner has been designed, built and tested in-house and has been tested with their customer's products. The validated system takes care of conditioning and discharging in one station and the high discharging speeds ensure an accelerated production process.
Dinnissen Process Technology has been developing machines, complete production lines, and customised solutions for the food, feed, pet food, and chemical industries since 1948.
In recent years it has been known internationally for its capacity to convert technical innovation into value-adding solutions. Dozens of innovations have been successfully adopted by the world's largest producers in the feed, food, pet food, and chemical sectors.
Examples include the vacuum core coating process, the lean gravity mixing lines, and the hammer mill with an automatic sieve changing system. Such breakthroughs have helped Dinnissen to become the global market leader in process technology for powders, particles, and granules in various industries.