NETZSCH Grinding & Dispersing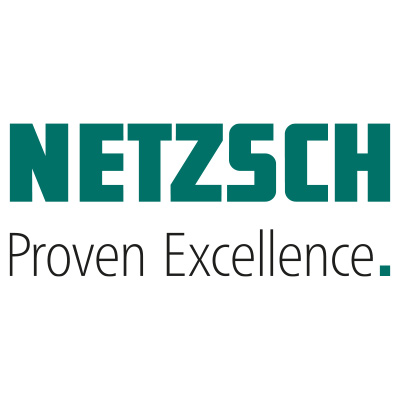 Company Name: NETZSCH Grinding & Dispersing
Company website: www.netzsch.com/gd
Contact: Stefanie Reinhold
Email: [email protected]
Phone Number: +49 9287 7970
Complete solutions from the world market leader – from development to production
An almost endless number of widely diverse products are crushed or classified, wet or dry, within one manufacturing process. The type of comminution and thus selection of a suitable machine depends primarily on the required grain size and shape and the particle size distribution. Another factor is the subsequent processing of the product or the amount of material to be crushed. The deformation behavior of the material to be crushed, which can vary from brittle-elastic to inelastic and elastic-plastic to elastic-viscous, is a further criterion for the applicability of a machine technology.
Worldwide network – close proximity to customers worldwide
The Business Unit Grinding & Dispersing is a group of highly specialized companies with a very broad product portfolio for all tasks in the processing stages of dispersing, mixing, deaerating, wet and dry grinding and classification. The global network with various production facilities and application laboratories in Germany, Brazil, Russia, India, South Korea, China, Spain and the USA and numerous sales and service offices around the world guarantee maximum customer proximity. NETZSCH Trockenmahltechnik GmbH is one of the world's leading companies in the area of dry product processing. The product range includes machines and systems for comminution and fine grinding, as well as classification of ultrafine powders. NETZSCH-Feinmahltechnik GmbH, on the other hand, specializes in processing liquid to paste-like products. NETZSCH Vakumix GmbH offers a comprehensive program for mixing, homogenizing, dispersing and comminution tasks, particularly for cosmetics and pharmaceutical products. NETZSCH Lohnmahltechnik GmbH offers services in the area of contract grinding.
With the highest technical standards for more economical solutions
The NETZSCH Business Unit Grinding & Dispersing does not just manufacture special machines. NETZSCH designs, manufactures and supplies customers from a broad range of industries with individual machines specially tailored to the product requirements, or takes on the engineering, delivery and installation, as well as commissioning and training of operators for complete production systems. NETZSCH has product specialists for a wide variety of application areas and business sectors, such as pharmaceuticals and cosmetics, food, minerals and ores or the chemical industry. The chemical industry includes, e.g., all types of pigmented products, pesticides, adhesives, fillers, technical ceramics, battery materials and much more.