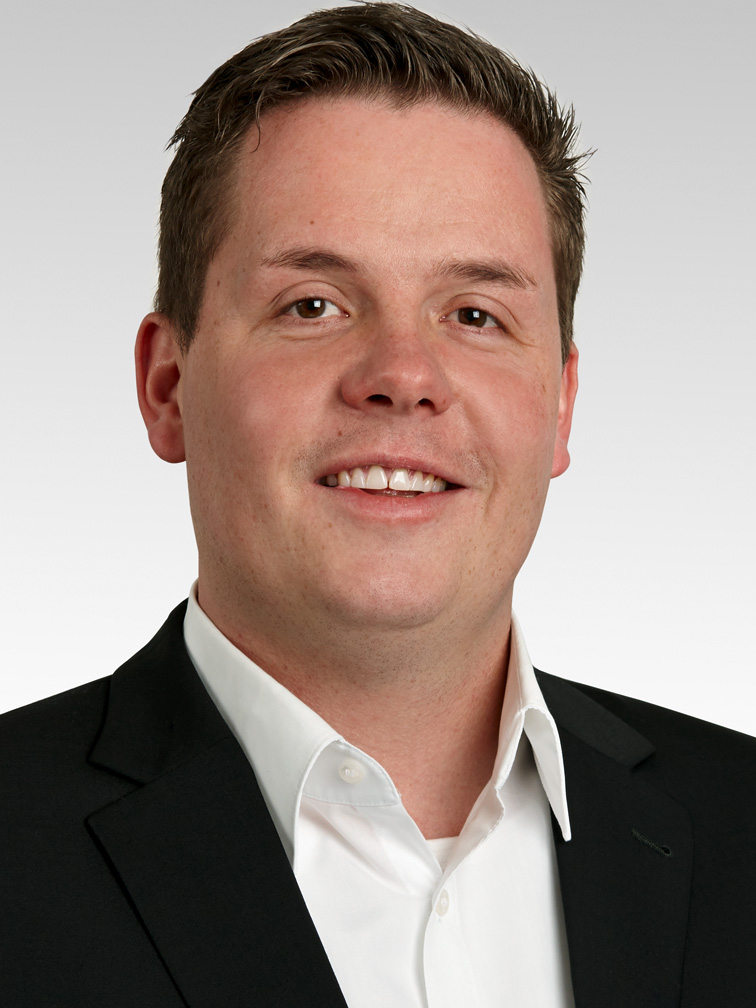 Dr.-ing Johannes Lottermann has spent most of his life studying, researching and developing an array of new concepts and approaches to combustible dust explosion protection and is widely regarded as a one of the world's foremost experts on the subject. In addition
to Johannes' doctoral thesis, approaches to Integrated Fire and Explosion Safety, he has worked for the official bodies charged with certifying compliance with ATEX requirements in Europe and governmental regulatory bodies equivalent to OSHA, standards associations equivalent to NFPA, as well as conducting risk analyses in manufacturing facilities.
As a Chief Business Development Officer, Explosion Safety, he spends most of his time on the road, visiting manufacturing facilities, evaluating their risks and recommending solutions to best protect them against the potentially catastrophic consequences of combustible dust explosions. Here, he talks exclusively to POWTECH WORLD Magazine about his early beginnings and the latest from the industry.
POWTECH WORLD MAGAZINE: Firstly, for anyone relatively new to POWTECH, remind us how you became involved in the industry and this area of speciality?
Dr. Lottermann: The power of fire has always fascinated me. While still a "minor", I became one of Germany´s youngest volunteer fire fighters which was the milestone that turned my fascination into a passion. Thus, I knew quite early that I wanted to study Fire and Explosion Safety Engineering at Wuppertal University. This course did not need particularly good grades as an admission requirement, so I spent the time at high school loading my batteries in time for University.
Originally, it had been my plan to become the chief of a larger fire department, but during my studies, I was given the chance to already prevent tragedies by stopping fires and explosions from happening and that became my real mission in life.
After university I had the chance to be educated at the DMT Centre of Fire and Explosion Safety, VDI Committees and by my PhD mentor. I also worked for eight years as Consultant for Fire and Explosion Safety. At REMBE I finally felt I was in the right place to save lives; to truly fight against fires and explosions and to build a passionate team.
PWM: Becoming properly safety compliant means a financial investment for a company. Is this something you can see happening and what are the dangers of making such shortcuts?
Dr. Lottermann: In simple terms, investing in safety is like buying insurance: you pay for something you hope you never have to use. However, whenever you ask people who ended up in catastrophic situations because of inappropriate safety concepts, they always regret having cut corners on safety or reliability.
PWM: For a long time, such safety issues were confined to the industry. But recently, thanks to the internet  – and graphic videos – there is a greater public awareness. How has that impacted practices?
Dr. Lottermann: You can´t control what you can´t measure, and you can´t prevent or safeguard what you are not aware of. We, and other suppliers, put a lot of resource into increasing such awareness: not just for the sake of sales but, more importantly, to make people understand that even sweet, edible ingredients such as sugar, cocoa and vanilla flavour are combustible, or can lead to explosive environments and can create hazardous process conditions. These bitter-sweet features are extremely underestimated – our common target is, at the end of the day, to save lives from devastating incidents. Being aware of this risk already is half the battle.
PWM: You have been incredibly clear on bringing context to such issues as the difference between the NFPA safety standard and the ATEX directive. What's the situation at the moment?
Dr. Lottermann: Safety in general, but Explosion Safety in particular, is unfortunately becoming more and more driven by the application of standards rather than individually engineered approaches.
A lot of safety concepts in the industry are merely seen as "bringing the plant in line with compliance" instead of making the processes safe.
Although NFPA and ATEX standards are both based on the same laws of science, between the lines and how they are interpreted are sometimes two different animals: Prescriptive v Performance based.
PWM: And conversely, are there others that are now emerging in a similar vein?
Dr. Lottermann: All global standards which are addressing the risk of explosions tend to become more hazard-oriented and performance-based rather than prescriptive. However, it is at the end of the day the mindset of the people applying and implementing those standards in practice that needs to adjust and adapt.
PWM: On that note, you once quoted Bismarck on how laws are like sausages (best not to see them being made). You were referring to the lobbying effect at the time but has your opinion changed?
Dr. Lottermann: Honestly: unfortunately, no! Example? Progressive solutions, innovative ideas, new products or
smart technologies only available from one supplier or a single source, hardly make it into standards. Committees are full of competitors, the true market surveillance.
But operators and end-users aren't any better. Some interest groups from certain fields of industry create their own standards to "legally ship around" inconvenient requirements being stipulated in more generic standards.
PWM: Tell us more about the latest developments from REMBE and what has shaped them?
Dr. Lottermann: REMBE has always challenged the status quo in process and explosion safety. As a result, with the KUB for example, we have developed a rupture disc with previously unimaginably precise tolerances and with the Q-Rohr an explosion venting device with flame-arresting features that was also previously unthinkable.
Driven by this REMBE-DNA, we will take process and explosion safety to the next evolutionary stage with our latest-generation products: With intelligent sensors, smart devices and system-specific engineering, we create a form of artificial intelligence with our REMBE iQ Safety Cockpit that is supporting when processes get into critical states.
PWM: You are also clear that you play to your strengths and choose the best experts to work with you. Tell us about partnerships and why you made those choices.
Dr. Lottermann: I guess you can picture the following scenario – you are entering a plant area and you think: "I can smell burning". You start to feel uncomfortable, although temperature sensors or conventional smoke detectors are not indicating a state of alert. What if I tell you that, with our latest partners at ADICOS, we have created another artificial intelligence approach towards the detection of fires and explosions at the earliest stages with the help of so-called GSME and HotSpot detectors.
The GSME detector is an artificial nose, "trained" to smell pyrolysis gases, while the HotSpot detector represents
an artificial eye that already detects surface temperature changes of just 1°C. Paired with the REMBE iQ Safety Cockpit, these two prevention systems can evaluate all changes in the process state and bring the entire system into a safe mode.
We have recognised the need for digitisation of Process and Explosion Safety 4.0 in the market and founded a task force at REMBE which consists of colleagues from IT, Service, Engineering and Consulting.
External partners for this project have been Advancis, Fagus GreCon and GTE Adicos – all of them the REMBE´s in their business niche.
Why did we not try to develop everything ourselves? We cannot be good at everything. Hurdles are extremely high for a new idea to become a true REMBE Safety Solution – that is why we believe it is only logical to always engage the best available experts in the best interest of our clients.