Sixteen new trainees 16 new trainees have been welcomed by Hosokawa Alpine, the long-established Augsburg company and expert for bulk material processing technologies and blown film extrusion.
After a reception at the company headquarters in Göggingen, the trainees were split among seven disciplines. Among them were two industrial mechanics, one construction mechanic, one mechatronics engineer, four lathe operators and two technical product designers.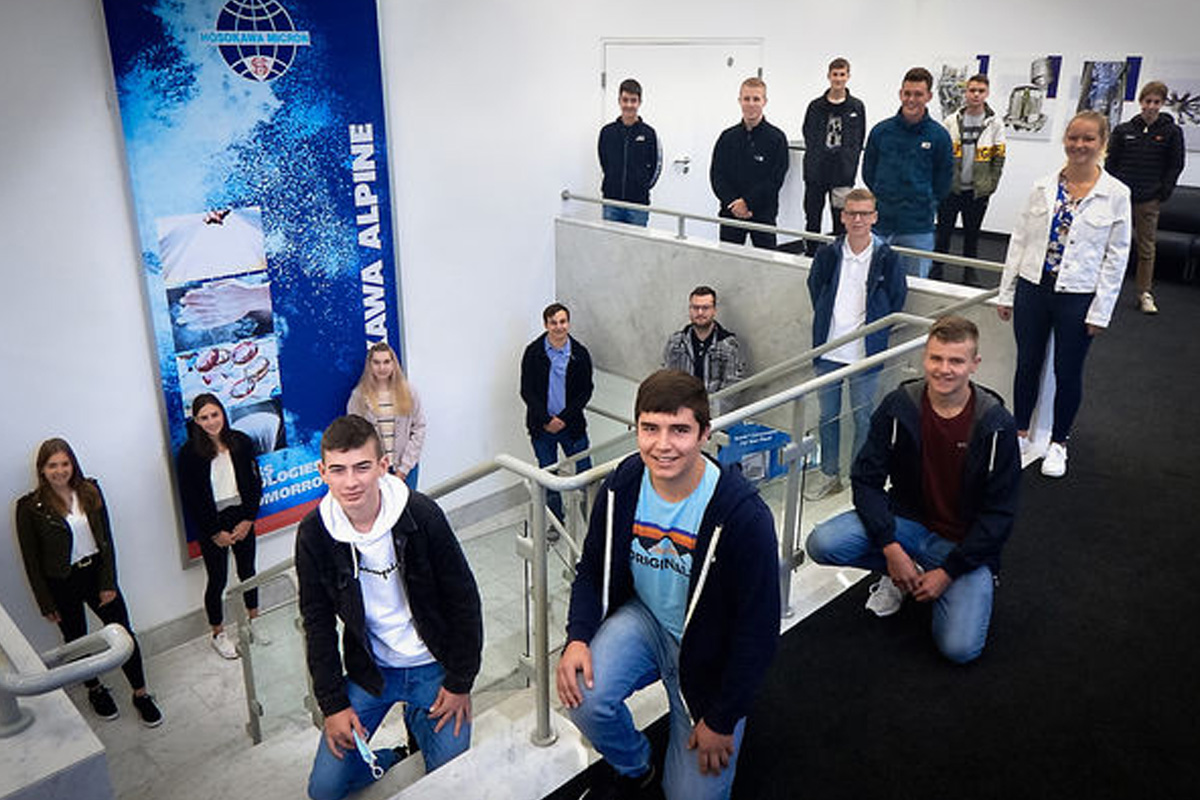 Six begin their training in the dual study courses mechanical engineering, mechatronics, business administration and computer science.
A total of 61 trainees are currently employed at the company, 21 of them within the framework of a combined degree and vocational training course. What is new this training year is the IT dual course of study.
"It has become evident in the current times that we need to invest a lot more in the IT skills if we want to ensure that we are perfectly positioned for the future", said Dr Antonio Fernández, Chief Executive of Hosokawa Alpine Aktiengesellschaft.
Mrs Kristin Schücke, personnel manager at Hosokawa Alpine, and chief executive Dr Antonio Fernández welcome the 16 new candidates.
"We are very pleased that these motivated young people decided to address their first vocational challenge at Hosokawa Alpine", said Fernández. "It is especially in times like these that we are very conscious of our training responsibility in the region. One of our answers to the shortage of skilled personnel is a systematic and qualified training policy."
The company also ensures a smooth start in this training year, thanks to their "induction days". In their first week, the trainees are given all the important information about the company, its products and above all about how their training programme is structured.