The Ferrero Group has revealed it is targeting a 50 per cent carbon footprint from its global operations by 2030. That was one of a number of key goals set out in its 11th sustainability report, from the company which is based in Alba, Italy.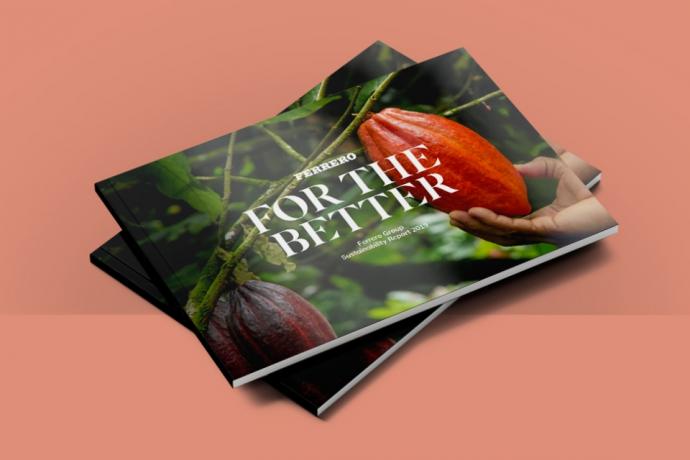 Its latest "Care for the Better" document forms part of the confectionery firm's long-term plans to enhance existing programmes of environmental responsibility across all areas of its businesses.
With the climate emergency requiring corporations to step up their commitments, Ferrero has set itself two targets to reduce its carbon footprint. By 2030, it aims to halve all emissions from its owned operations (Scope 1 and 2), which is consistent with the Paris Agreement goal to limit global warming to 1.5 degrees Celsius.
And across all scopes, it commits to reducing emissions by 43 per cent for each tonne of product produced. Both targets use 2018 as a base year. In order to achieve the first target, Ferrero has developed a set roadmap to reduce emissions from plants, warehouses and main offices.
For the second, which also involves Scope 3 emissions, the company said it will work with its suppliers to reduce emissions, while rethinking solutions and developing new products.
Giovanni Ferrero, Executive Chairman, said: "As we approach the end of 2020, we are defining a new strategy and commitments to ensure we tackle the sustainability risks and opportunities that are most pertinent to our growing business.
"In our new report, we provide a first glimpse of our new strategic sustainability priorities, including our new climate goal towards 2030. I look forward to communicating further developments and progress against the new strategy as we enter an exciting new period of our Company history."
CEO Lapo Civiletti, added: "Ferrero has always been committed to creating a business that aims to have a positive impact on employees, consumers, families and the local communities in which we operate.
"We will continue to work hard to deliver on our sustainability commitments and improve the way we do things. Close collaboration with our suppliers and strategic partners is key for us on this journey."