ESAMETAL SRL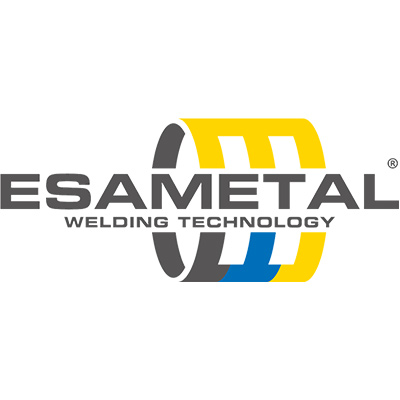 Company Name: B&P Engineering Sp. z o.o. Spółka komandytowa
Company website: www.esametal.com
Contact Person: Castagnaro Filippo
Email: [email protected]
Phone Number: +39 0 442412753
ESAMETAL is a solid and qualified company with a concrete experience in the field of the production and the welding of aluminium and its alloys and it safeguards all phases of productions, firstly from designing the product to the technological tests of the own item.
Over year, we have managed to qualify the welding process on different types of aluminium, obtaining a relevant position between the main European Companies as regards the design and the building of Silos as well as the electromechanical field. Our abilities allow us to collaborate with the world leading Companies in the electromechanical field: ABB, GE, SIEMENS and TOSHIBA.
The name of our company has a particular meaning: E = Eletromechanics; S = Silos; A = Other aluminium and stainless steel productions.
In the Field of Silos, ESAMETALhas been able to reach the highest levels of quality as regards the Design and Production process. Thanks to its customers, ESAMETAL can create 3different types of Silos: ESA MONOLITH, ESA NESTING, ESA BOLT and ESA MIX.
Thanks to these 3 types of silos, ESAMETAL is certainly the primary partner in the field of Installers, Engineering offices and Final Customers.
Application fields:
PVC, PET, PPT granules
dry bulk materials such as flours and sugar
carbonates and powders
cement.
ESA MONOLITH
ESAMETAL have always given a particular attention to all phases of producing an item, important in order to build a Silo. ESAMETAL works in a 500 m³ establishment which has two 25 m high towers. The two towers are used into the production process, allowing a great management as regads the logistics and the finisching touch.
ESAMETAL can build these monolithic Silos in various dimensions, from 1.5 m diameter to a max of 5.5 m.
The ESA MONOLITH SILOS can be isolated to permit the storage of particular materials which need a fixed temperature without changing degrees such as food: sugar of flour, used both for animals or people.
ESA BOLT
This type of silo has allowed ESAMETAL to complete its range of products, building different Silos which are characterized by a huge aspect, useful for manufactures or raw material users.
The ESA BOLT Silos runs up to 600 m³ in capacity.
The ESA BOLT Silos can be used to substitute that Silos which are built in construction site where problems of temperature or logistics are not present and this situation allows to reduce the labour costs.
ESA NESTING
ESAMETAL has made possible to include a Silos into another one (from 2 to a max of 5 pieces), according to their size and weight, studying a method to unload the own Silo in the building site. ESA NESTING Silos are made to semplify and reduce the cost of Silos' transport in a single shipment, especially in that case in which the price is very hight.